Artistic Startup
The first edition of the self-promotion handbook
by the research & development team of the MArteLive System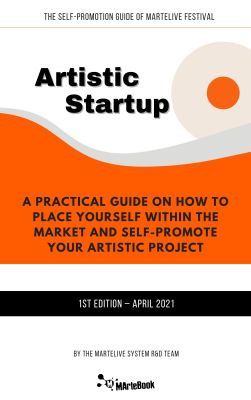 Congratulations! Download free!
Previously, the term "Startup" referred to companies involved in IT and technology business. However, today we think about startups as new young companies taking their first steps into the business world. 
You are probably thinking: that's interesting. And so what? What's in it for me? 
I am an artist, not a startupper!!
Here we go! 
In this small e-book you'll find key tips from the startup world, which may actually help you in the artistic journey.
After reading these few pages, you'll have an overview of the basic tools useful to an emerging artist, regardless of your arti